TCG500
We Have Total Solution of Engineering
A NEW LEVEL OF 500W SUITE
BLOCKBUSTER HIT
Using heat pipe cooling technology, riveting fins group create unparalleled heat engine; With 25 º 45 º to 60 º, 90 º, 100 º a variety of light distribution, can be widely used in sports venues, construction, cranes, port, airport, large factory building, square and other palaces of need high power LED lighting.
Incomparable Heatsink Housing
By riveting the heatsink to the fins, make the incomparable heatsink housing, The heat from the LEDs is transformed to the fins with massive dissipating area by the 12 x Ø8mm heatpipes, reducing the temperature of the LEDs rapidly and extending the life span.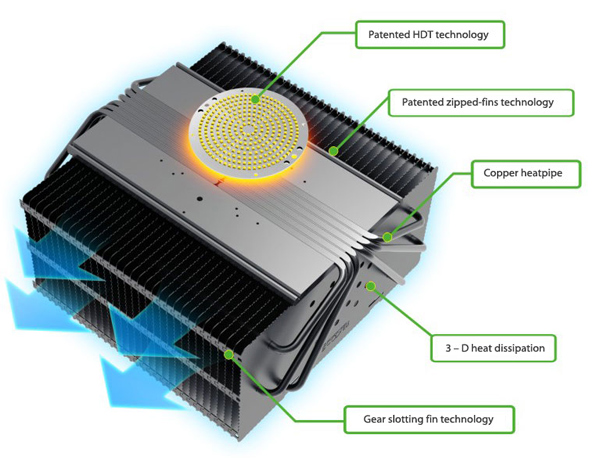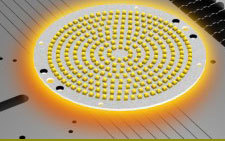 PATENTED HDT TECHNOLOGY
High efficient heatpipes contact the heat source directly, maxima the performance of the heatpipe to reach the cooling effect.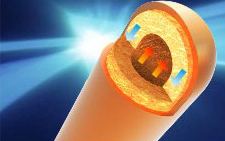 COPPER HEATPIPE
Heat pipe by using the theory of heat transfer and refrigeration, rapid heat transfer properties of the medium to transfer heat quickly to the heat source, thermal capacity than any known metal.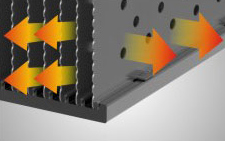 3 – D HEAT DISSIPATION
Each fins are distributed parallel relative to hollow out holes, or so appear a convection of air duct, and fins clearance form three – dimensional heat dissipation, send out quantity of heat to the greatest extent.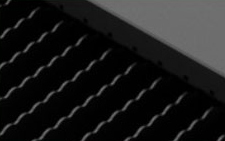 PATENTED ZIPPED – FINS TECHNOLOGY
With zipped – fins technology, the convection airflow is evenly distributed in the cooling fins, optimizing the cooling effect.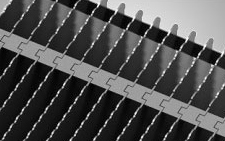 GEAR SLOTTING FIN TECHNOLOGY
The fins couple into the base of the heatsink tightly, minimum the heat transfer resistance.
PROFESSIONAL QUALITY EXCELLENT PERFORMANCE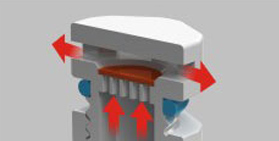 RESPIRATOR DESIGN
Balance inside and outside the barometer of lamps and lanterns, Waterproof design, eliminating mist, avoiding condensation, greatly reduce failure caused by salt corrosion product, improving quality, extending thelifespan.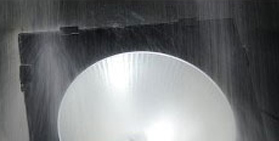 WATERPROOF RATE IP65
By using water-proof connector and silicon rubber sealing, the protection rate can achieve IP65, meeting the requirement for harsh, tough environment.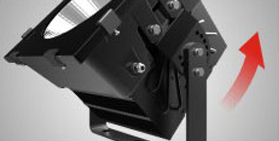 LARGE ANGLE ADJUSTMENT
Screw lock attached type installation, multiple stents to adjust, adjustable Angle of 240 º, into light Angle can be adjust at will.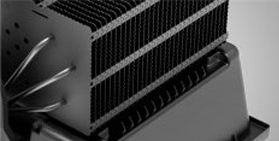 The entire housing coated by electrophoretic paint
Proccess by electrophoretic paint, measured by 200 hours salt apray test, the entire housing has excellent corrosion resistance.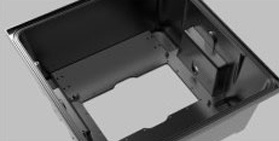 Die-cast heatsink base integrated with cooling fins
High die casting aluminum unibody enclosure, beautiful and easy, strong and durable. Cooling fins and shell be in harmony are an organic whole, the overall efficient heat dissipation.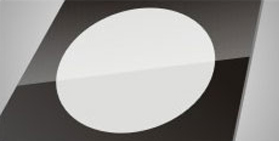 TEMPERED GLASS
4mm tempered glass panel safely protect the lighting source, and the transparent rate is up 93%.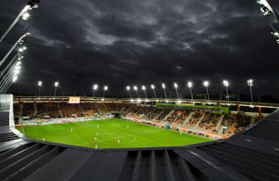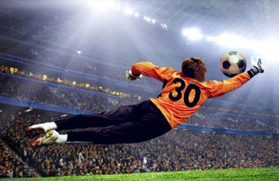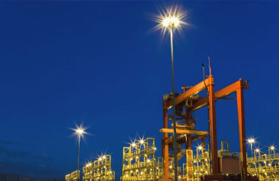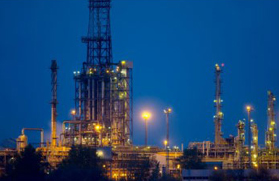 Can be widely used in sports venues, play ground, golf course, construction, tower crane, port, airport, lage workshop, square, etc ….
This post is also available in: Korean