LED Explosion proof Platform light
We Have Total Solution of Engineering
Ideal to be used in the oilfield, chemical industry, steel industry, power, port, Petroleum etc.
Harsh environment, moist area.
Gas explosive environment : Group IIA, IIB, IIC
Zone 1, Zone2; Zone 21, Zone 22
Temperature class: T1 to T6
| | |
| --- | --- |
| Input Voltage | 90-264VAC / 127-370VDC |
| Frequency | 50Hz / 60Hz |
| Anti corrosion grade | WF2 |
| Insulation Grade | I |
| Spacing height ratio | 3.5 |
| Screw Thread | G3/4″ |
| Cable Diameter | ¢8mm-¢14mm |
| Dimension | ¢240x220mm |
| Net Weight | 5Kg |
With the unique light distribution design, make the light welldistributed.Its beam angel can reach 220 . It efficiently utilize the light. Have a good performance of illuminance uniformity, glare free, can avoid eyestrain to the worker.
Equipped with American CREE LED as light source, can save 60% or more on energy than the metal halide lamp.
Taiwan Meanwell LED driver, high efficiency, more stable performance.
The housing is especially designed to dissipate heat. Besides, it uses the thermal transmission to accelerate the heat conduction which increase the efficiency and lifespan of the LED, so that to ensure the 100,000 hours LED lifespan.
The lamp is made to the highest explosion proof protection grade : flame proof, so that ensure the lamp can safely used in all kinds of inflammable and explosive places.
The anti corrosion, abrasion proof, power coated cover which is dust proof, water proof , make the lamp an excellent option for all kinds of high stress environment.
18-43VAC or 18-55VDC is optional for 25W and 40W as customer's requirement.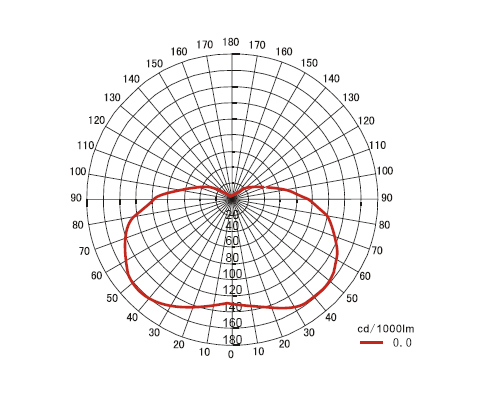 Model Number
Input Voltage
Light source
Rated wattage (W)
Light output (lm)
Equivalent to
Metal Halide Lamp
Electrode Less
Lamp
Energy Saving
Lamp
High pressure
mercury lamp
IV9302-L25
90-264VAC
or 127-370VDC
LED
25
3,300
50-70W
50W
60W
80W
IV9302-L40
LED
40
5,508
100W
85W
120W
125W
IV9302-L60
LED
60
7,128
150W
120W
180W
175W
Optional
IV9302-L25-D
18-43VAC
or 18-55VDC
LED
25
3,300
50-70W
50W
60W
80W
IV9302-L40-D
LED
40
5,508
100W
85W
120W
125W
Drawing of dimension (Dimensions in mm)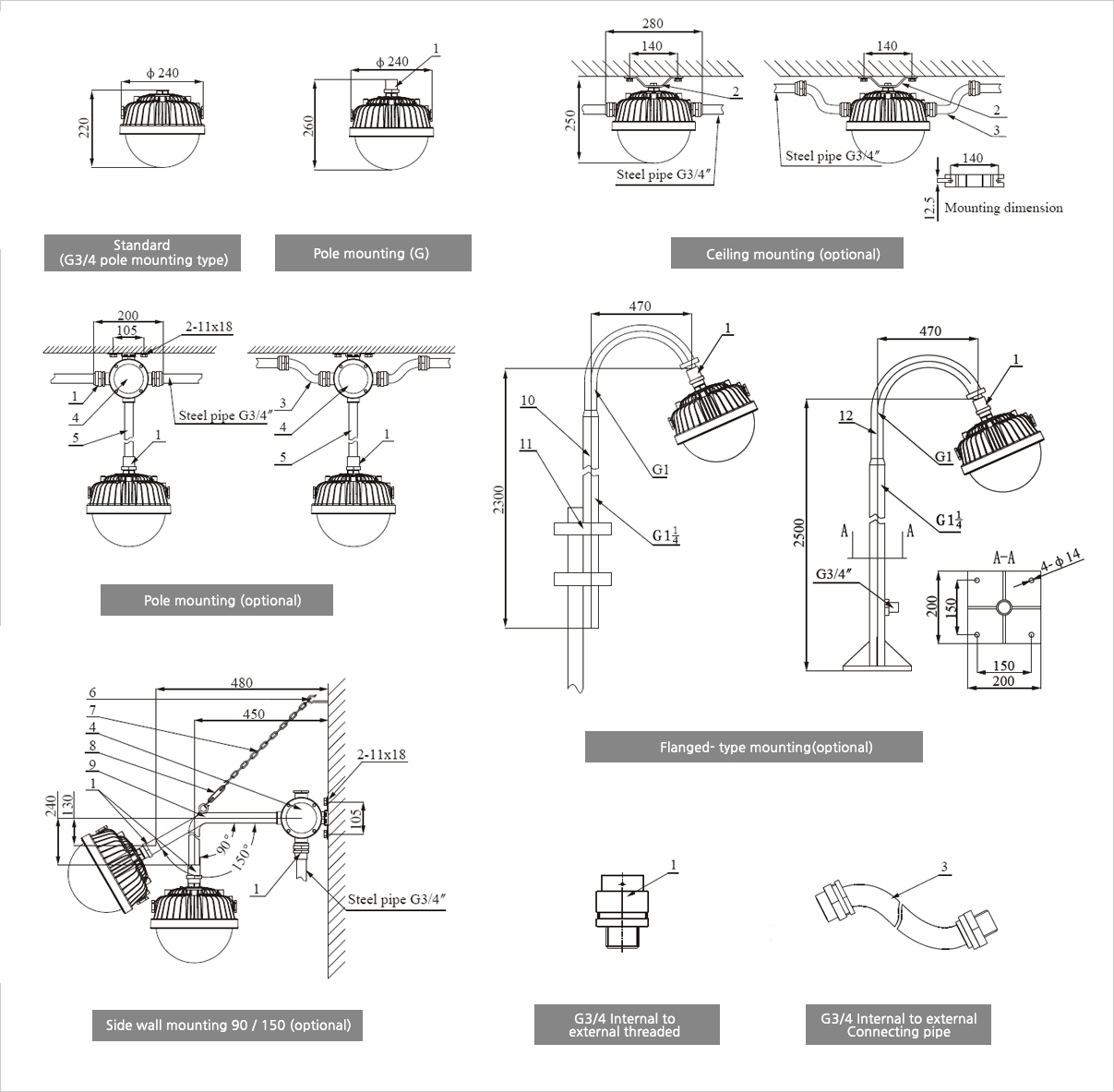 Accessories list (optional)
| | | | |
| --- | --- | --- | --- |
| Number | Name | Quantity | Remark |
| 1 | Explosion proof connector | | G3/4″ internal to external |
| 2 | Mounting bracket | 1 | |
| 3 | Connecting pipe | 2 | G3/4″ internal to external |
| 4 | Explosion proof junction box | 1 | G3/4″ |
| 5 | G3/4″ pole | 1 | The length in accordance with the request of the customer |
| 6 | Screw hook | 1 | |
| 7 | Chain | 1 | |
| 8 | Turn buckle | 1 | |
| 9 | G3/4″ bend pipe | 1 | 90 degrees and 150 degrees are optional |
| 10 | Light pole | 1 | |
| 11 | U-bolts | 2 | |
| 12 | Flanged type pole | 1 | |
This post is also available in: Korean