TCG1000
We Have Total Solution of Engineering
1000W LED High Mast Lamp Heatsink
High quality sports flood lighting
By riveting the heatpipe to the fins, the heatsing(housing) having excellent thermal performance ; square reflectors: 10ºx90º and 50ºx90º,meet the requirement of professional light distribution, and can restrain the dazzle light and spill light effectively ; with the 4mm tempered glass, no need processed by electrophoretic paint, and passed 200 hours salt spray test. Waterproof rate:IP65.
Incomparable Heatsink Housing
By riveting the heatpipes to the fins, make the incomparable heatsink housing. The heat from the LEDs is transformed to the fins with massive dissipating area by the 12x∅8mm heatpipes, reducing the temperature of the LEDs rapidly and extending the lifespan.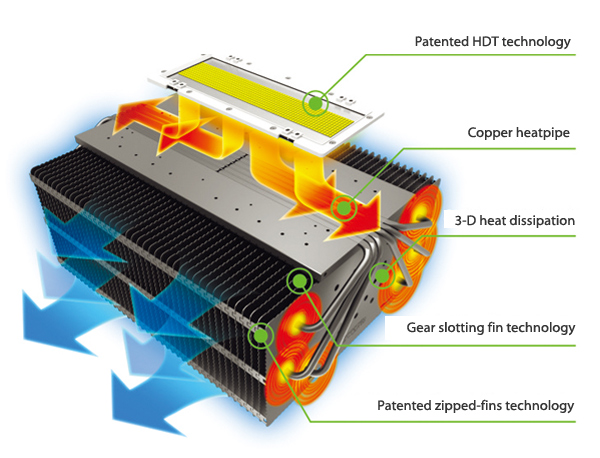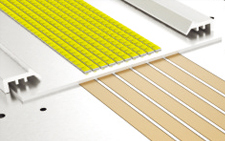 PATENTED HDT TECHNOLOGY
High efficient heatpipes contact the heat source directly, maxima the performance of the heatpipe to reach the cooling effect.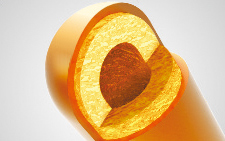 HIGH PERFORMANCE HEATPIPE CONDUCT THe HEAT
The heatpipe's principle is using the quick phases change of the liquid(medium) under vacuum condition which exchange the heat, the heat transfer rate is superior to any metal.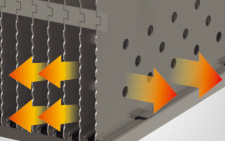 3 – D HEAT DISSIPATION
There are convection holes distributed on each fins allowing parallel directiong airflow to maximum the cooling power.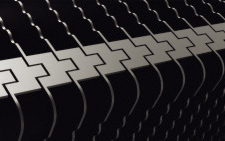 PATENTED ZIPPED – FINS TECHNOLOGY
With zipped – fins technology, the convection airflow is evenly distributed in the cooling fins, optimizing the cooling effect.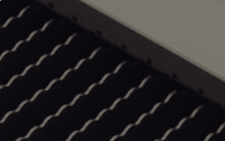 GEAR SLOTTING FIN TECHNOLOGY
The fins couple into the base of the heatsink tightly, minimum the heat transfer resistance.
High quality sports flood lighting
Complete lamp can replace traditional high pressure sodium lamp over 2000W. It can instant start, and has long life span, low consumption of energy, and polluting-free. It can be widely used at the stadium, golf course, wharf, square, etc.




This post is also available in: Korean